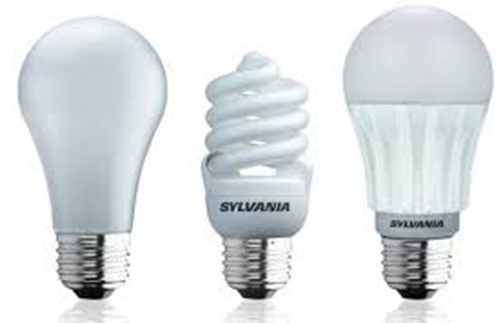 LED lights are the now and future of household Lighting. These lights are just like other types of household lighting, but LED lights last much longer than traditional lighting. Unlike Compact Fluorescent Lights (CFLs), LED lights do not contain mercury that could be spilled if dropped, making them a safer choice for household use.
LEDs, which are also known as Light Emitting Diodes, burn light 90 percent more efficiently than incandescent bulbs. LEDs work by passing an electrical current through a microchip, which causes tiny light emitting diodes to illuminate.
LED Lights in your Home
LED lights can last for years before they will need to be changed. According to history, a typical LED light that burns an average of three hours a day will last 22 years. There's an LED light for nearly every lamp you own, including accent lighting, track lighting, lamp and outdoor sport lightings.
Signs, Displays and Exhibits
LED lights are becoming the solution for exhibit and sign builders because of the fact that they have proven to be far more energy efficient and long lasting. There is a wide range of ways to bring LED lighting into signage, even if it is in the back light channel letters.
For your Business
LED lighting for business applications are as broad as in household applications, because there are endless ways you are able to incorporate this kind of lighting in your offices. Businesses don't realize how much money they could spend on electricity bills by swapping their traditional lighting fixtures to LED lights.
Disposal
Unlike CLFs, LED lights are easy to dispose of. Used LED lights may be recycled. Recycling is a great idea for the health of the environment.  Many prefer LED lights because CLFs have about four milligrams of mercury in each bulb. If a CFL bulb breaks, you will need to clean the area immediately
Looking for LED lights at excellent prices? Here at Nordland Lighting, we produce and export a large amount of luminaires including hazardous and non-hazardous areas. Our products include industrial lighting, commercial lighting, LED luminaires, prison luminaires and more! Enquire online for more information today!